Have you ever been working on a creative project which didn't run as smoothly as you expected? It might've involved vague team discussions on what to do next, a lot of "what did you say you wanted again" kind of questions, unclear objectives, and blurred lines on who is responsible for what and where the project starts and ends.
If that's so, the main reason probably lies in the fact that you didn't have a creative brief.
What is a Creative Brief?
Architects have blueprints, explorers have maps, creative teams – marketers, writers, designers, project managers – have creative briefs. In fact, creative briefs are the unsung heroes of most successful creative projects. 
A creative brief (also referred to as a marketing brief or an advertising brief) is an outline of all the project's requirements, objectives, goals, and resources. It is the very foundation of every successful creative marketing campaign and it is created in order to ensure everybody involved in the project is on the same page. A creative brief helps set realistic and accurate expectations between stakeholders and creative professionals.
It is supposed to answer some basic questions like:
What's the project about?
Who's it intended for?
What do you want to achieve with the project?
What has to be done for the project?
Keep it short and sweet – be as brief as you can be. Most of the quality creative briefs are usually no more than 1-2 pages long. With that in mind, a brief doesn't have to include all of the available information. The document should be clear, easy to scan, and actionable – it should take no more than 5 minutes to understand the project and its objectives.
Who Uses Creative Briefs?
Creative briefs are written by marketing managers, project managers, or account executives for creative team members (web and graphic designers, artists, illustrators, writers, marketing and advertising experts) to present them with the objectives, scope, target audience, tone, deliverables, and timeline of the project. 
According to an Ad Age survey, there is an evident amount of frustration among agency executives when it comes to the quality of creative briefings: "53% found briefs complete but lacking in focus; 27% found them incomplete and inconsistent; 20% found them complete and focused most of the time; and zero respondents found them complete and focused all the time."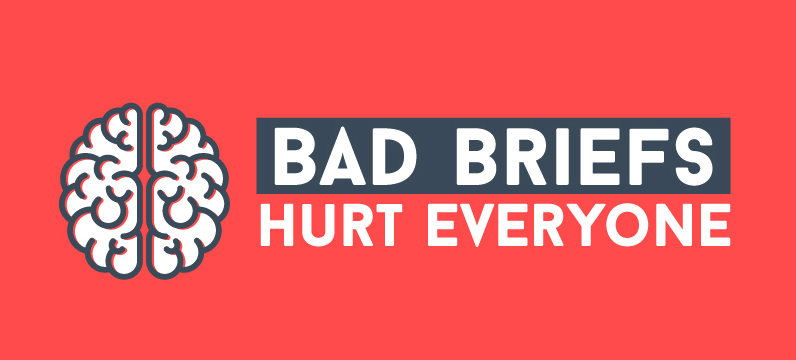 Image Source
 This is why you need to make sure you're using a quality creative brief. In order to facilitate the process, we present you with some of the main benefits of using briefs as well as the key elements each brief should contain. But first – an example of a creative brief (and we have 12 more of these, throughout the text and at the bottom of the article).
Creative Brief Sample #1 – PayPal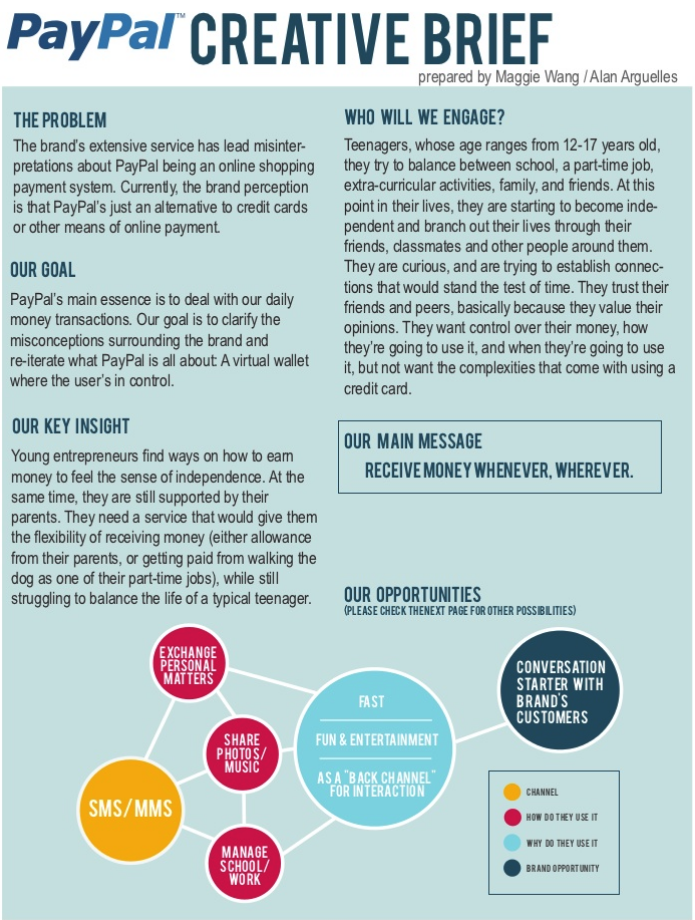 The Main Benefits of Using a Creative Brief
Benefits to the client

It clarifies all of the project objectives and goals
All the facts and assumptions are communicated clearly
It enables all the stakeholders to provide the project input
It provides clear assessment criteria and holds your creative team accountable for the results
Benefits to the creative team

It provides all the necessary background details for the design
It introduces them to the brand
It uncovers the customer's personality and preferences
It helps keep all the creative team members on the same page
It establishes the assessment criteria
Creative Brief Sample #2 – Red Bull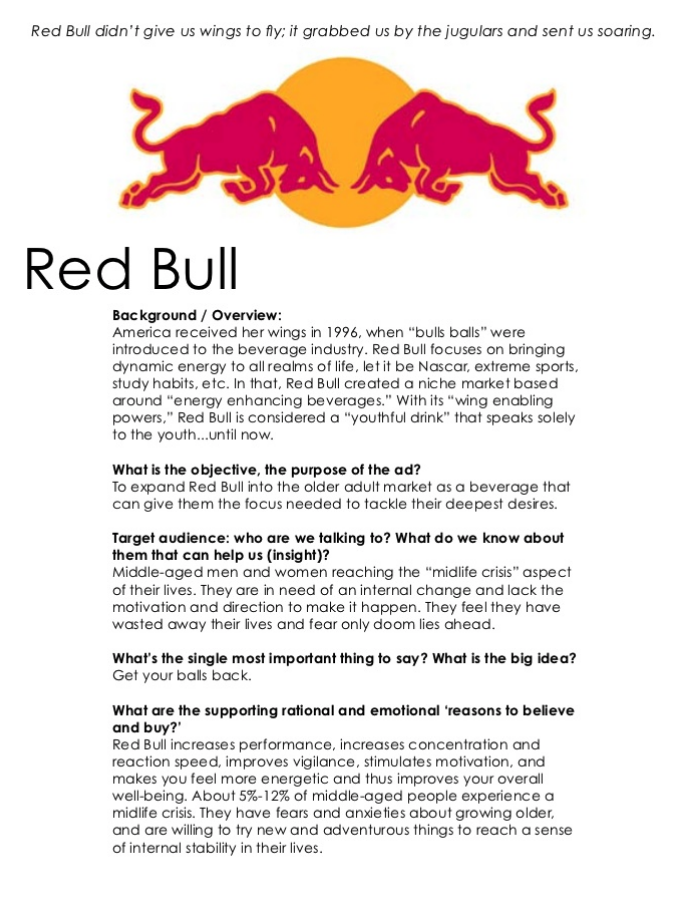 Key Elements of a Well-Crafted Creative Brief
Even though there is no fixed format for a creative brief, over the years, creative teams and stakeholders have developed a standard that includes most of the same basic information.
Although this means you may come up with a creative brief template to use each time you need it, DON'T. You have to at least adjust it (or even better, create a completely new one) for every new project in order to make sure you've included all the relevant information. Nevertheless, it's good to know which elements are contained in almost every creative brief:
Company description
It's vital to provide the creative team with background information about your brand or company. This will give them a better understanding of the nature of your business and help them grasp the context of the project. It usually contains links to your company website or any other online representations of your activities.
Project summary
What is the project about and why you need to get it done? This section should briefly outline your project (no more than 3 sentences) and provide any other project-related information that will help the creative team do a proper job (or keep them inspired and motivated to do so).
Objectives
Many consider this to be the most important part of the entire creative brief. In the preparation stage, it's important to think about what you expect to achieve with the project and determine some clear objectives for your project.
At this point, it may also be a good idea to think about the assessment methods. If you're trying to solve a problem, how will you measure the success? This will help the creative team know exactly what's expected of them and make it easier for them to come up with appropriate solutions.
When defining your project objectives, it might be a good idea to use the SMART goals framework as a guidance: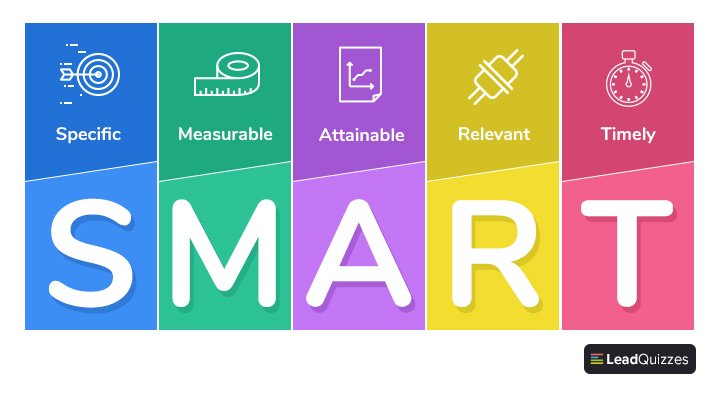 Target audience
In the business and marketing world, everything you do, you do it with a specific audience in mind. So, make sure to share all the relevant information on your audience (including the demographics and behavioral insights) with the creative team.
Key message
Here, you should share the main message you want your project to communicate to your target audience. In order to create the right message for your project, you need to figure out several things: What problem does your product solve? What's the angle for your campaign? How will you get your message across?
Design instructions (and other technical requirements)
Aesthetics are an important part of any message you're trying to convey to your audience. In other words, a great copy is a must, but it'll be even more effective if it looks good. This is why your designers and copywriters should work together and provide directions to each others so that everybody's on the same page when it comes to the desired look of the end product. You can also provide your creative team with inspiration for visuals (similar images that you like) or directions for the copy (what to focus on, which words to use, etc.).
Deliverables
Define which deliverables will be included and which documents or templates are expected upon the completion of the project (including the preferred file formats, sizes, and other relevant information). This way, you'll make sure you're going to receive all the necessary documents, templates, or designs at the end of the project.
Information on competitors
When making a creative brief, always do so with your competitors in mind. A short overview of your competition or current industry trends may be a good idea. Also, you can make direct comparisons with your competitors to stress what you (don't) want for your project.
Brand alignment
You'd surely want the style, tone, and message of your project to be in alignment with the already existing elements of your own brand. Tone is the way you say something and it should be consistent with how your company generally does it.
If you still haven't established it, you should strive towards defining your own distinct brand voice.
Scheduling
If there's a deadline that needs to be met or a timeline you'd like to follow, make sure to include it in your creative brief. That way, everybody's time will be respected and you can plan your other activities in accordance with the project schedule.
Budget estimation
It's essential to agree upon the details of your budget before starting the project. This way, the possibility of additional, unplanned expenses should be reduced to a minimum. Of course, if the creative team has a different estimation, you should always try discussing the project with them in more detail in order to reach an agreement.
Contact information
It's necessary to include the major stakeholders, as they are a vital part of the project as well. Their contact information is essential, as you'd need to discuss all of the major decisions, give/receive feedback, or exchange deliverables.
11 Creative Brief Templates and Samples
After you've used a creative brief to successfully complete your project, the next step could be to communicate the results to your audience and showcase your company's success.