Market research survey is a great way for businesses to understand their (potential) customers' preferences, attitudes, and behavior. Conducting these surveys can help you determine your target market, learn more about them or your existing customers, or discover trends in your respective industry.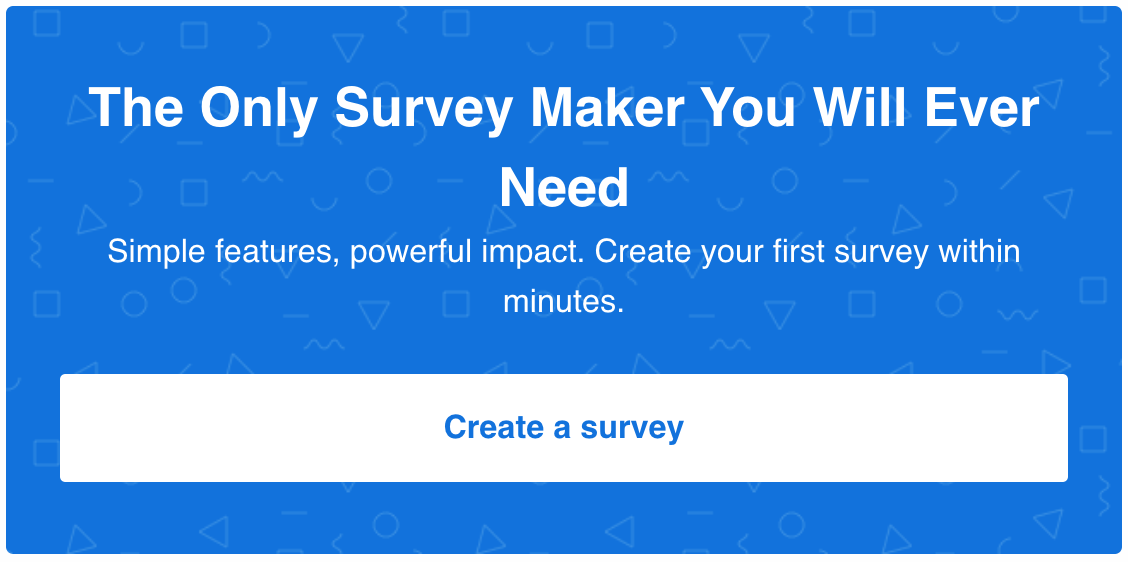 Here you can find a general market research survey template you can use to understand basic attitudes and demographic information about your target market.
In this article, you will find a template and a detailed guide on conducting and analyzing market research surveys. Or you can preview all of the survey templates available to LeadQuizzes users.
Why You Should Conduct Market Research Survey
According to Statista, the global market research industry has contracted slightly in recent years. EU General Data Protection Regulation affected market research negatively, leaving big market research agencies and companies to reinvent their business models.
However, with a variety of digital tools, market research has also become more accessible to small and mid-size businesses. You no longer have to hire big names to get your hands on valuable insights and data about your customers and industry.
Conducting market research surveys on a regular basis will help you:
Maintain competitiveness in the market
Develop business
Understand customers
Keep an eye on competitors
Find new opportunities
Define your perfect Marketing Mix
According to Neil Borden, Marketing Mix enables you to promote your brand or product's unique selling points by focusing on four P's: product, placement, pricing, and promotions. Using a market research survey, you can easily nail down the perfect mix you need.
How to Conduct Market Research Survey?
Depending on the goal of your market research survey, you may speed up or skip certain steps we are going to outline here.
1. Prepare for a survey
Before you outline your market research goals, it is good to be up to date with the latest industry trends and know your target market. If you are still in the process of defining your target market, here are some useful tools for determining your market size, exploring customer statistics, and latest industry trends:
Checking on the latest news and stats periodically is a great way to keep up with your industry and tweak your market research surveys for better insights.
2. Identify the research objective
If you want your market research to offer you clear insights that easily translate into action, you need to set a very clear, straightforward objective and stick to it. Based on your objectives, there are several types of surveys and survey analysis (more on that later) you can use.
1. Cross-sectional surveys – good for researching current or limited timeframe attitudes and behavior of consumers
2. Longitudinal surveys – they enable you to understand how consumers' behavior and attitudes change over time and find patterns corresponding to certain periods.
3. Retrospective surveys – they explore the opinions and behaviors of people over an extended period of time, but they require respondents to recall their past experiences
4. Quantitative and Qualitative Surveys – quantitative surveys will offer you answers that can be expressed as numbers, tables, charts or graphs, qualitative surveys will give you explanations.
Most surveys blend these two approaches for optimal results. In general, quantitative surveys are good for measuring trends and testing ideas and forecasts. Qualitative surveys will help you explain them.
3. Identify your target audience and its size
In market research, the target audience is usually determined based on demographics such as age, gender, occupation, income, location, etc. For more specific market research surveys, you can also focus on target audiences based on their lifestyle, attitudes, and purchasing behavior.
Now, once you nail down who your ideal respondents are, it is incredibly important to find the perfect sample size. While sampling is not particularly important if the research is conducted among a closed, limited group of people, if you want to understand wider market trends and behavior, you need to pay a lot of attention to sampling.
The smaller the sample, the larger the margin of error. The larger the margin of error, the less reliable survey results. Basing your business decisions on faulty data can lead to wasted money and opportunities.
To find the perfect sample size, click on this guide that includes sample size calculator and types of sampling that can fit your market research goals.
5. Keep the survey short and straightforward
If you want to get the best response and completion rate (which affects the reliability of your results), your survey has to be quick, clear and straightforward.
Avoid cramming several questions into one – one question needs to have one answer. Minimize the bias – don't try to nudge responses in a direction you'd prefer. Outline the questions in a logical, natural order. Surveys of up to 12 questions are enough to cover a specific market research goal.
Larger surveys that seek to explore the market in-depth should be chunked into sections and should include some incentive in exchange. Another way to make larger market research surveys easier to fill out is to allow respondents to track their progress via progress bar or info about the remaining questions.
Our market research survey template focuses on consumers' general attitudes towards a product in a certain category. It can be easily tweaked to fit your research needs. The questions are:
How often do you use products in this category?
When was the last time you purchased a product in this category?
Which brands come to your mind when talking about this product category?
Which of the following would influence your decision the most if you were to buy a product in this category?
At what price do you think the product would be a great purchase for the money (in USD)?
At what price would you consider the product too cheap to be good quality?
At what price is the product getting expensive, but you would still consider buying it?
What's your age?
What country do you live in? (drop-down)
What's your current employment status?
What's the highest level of education you've completed?
What's your annual income?
Most of the questions are closed-ended, allowing respondents to choose an answer out of five suggestions based on a Likert scale. The questions concerning brands and acceptable product prices are open-ended, but they don't require too much work from respondents.
You can check out this survey here.
6. Keep up with privacy regulations
As we mentioned before, General Data Protection Regulation (GDPR) seriously changed the market research landscape. Although the regulation originated in the European Union, it requires compliance from any website visited by EU citizens.  GDPR compliance includes:
seeking permission to use the customers' data, explicitly and unambiguously
explaining why you need this data
proving you need this data
documenting the ways you use personal data
reporting any data breaches promptly
building accessible privacy settings into your digital products and websites
keeping privacy settings switched on
Non-compliance in market research could cost you up to $23,4 million or 4% of your global turnover in fines. At the same time, consumers are increasingly aware of data protection issues, and being careless with their private information is one way to seriously harm your business.
7. Pay attention to response rate and margin of error
We previously talked about the importance of sample size and a good response rate. Expected response rate should be taken into account when you calculate the sample size. If the response rate is smaller than expected, you should be aware that it will affect the reliability of your results. So what should you expect?
According to FluidSurveys, the average response rate for email surveys us 24.8%. Genroe found that customer feedback surveys receive responses from 10%-30% of customers. Their conclusion is that anything above 20% is a good score.
Once the market research survey is done and you can see how many people responded you can calculate the margin of error. This is a percentage that shows how much the answers of the population could deviate from your survey results.
For example, if your survey results show that 30% of teenage girls prefer skinny jeans, a 2% margin of error implies that the actual percentage of teenage girls who prefer skinny jeans is between 28% and 32%.
You can use this this calculator to calculate all these values.
Conclusion
Ready to conduct your first market research survey? You can use our template for free, customize it to fit your research objectives or make dozens of surveys on your own. With LeadQuizzes content builder, you can create questionnaires and surveys that include images, videos, allow logic branching, and have neat reporting tools.
On top of that, LeadQuizzes integrate with all major email automation tools and allow split testing that can help you boost your response and completion rate. Just click below and start your free 14-day trial!