Let's face it – there's only a handful of survey enthusiasts who get psyched about taking surveys.
To most people, surveys are an unnecessary burden.
So, if you're doing any kind of research where you need to get opinions from a large pool of people, a question arises –  how to get people to take a survey?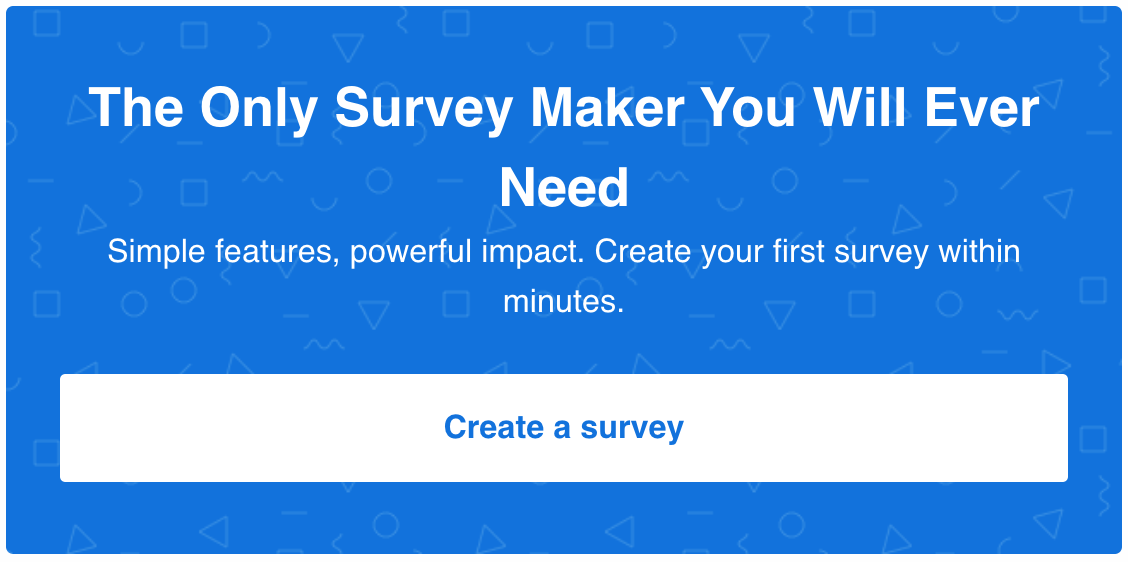 After we have helped our users have more than 73.9 million questions answered, we have learned a few things about what works and what doesn't.
Below you'll find 7 tips on how to get people to take a survey. Also, I'll show you which survey incentives you can use to increase your survey response rate.
Let's dig in.
7 tips on how to get people to take a survey
1. Use the right medium
I guess that in 2020 it goes without saying that your surveys should be made accessible online. Whether it's through website submission or via email, people nowadays largely prefer completing their surveys online.
2. Explain the purpose of doing the survey
How often were you asked to complete a survey without even knowing why you're doing it? Did you really do it? I bet chances are high you just passed on it or stopped taking it halfway through.
The main reason for that is that you weren't sure exactly what's expected from you and whether you really are the right person to be responding to that particular survey. So, how to get people to take your survey?
Make sure to clearly communicate the topic of the survey, why they should take it, and what's the purpose of it.
Good example:
Not-so-great example:
And let's face it, taking a survey takes time and nobody's going to waste it on irrelevant surveys.
Speaking of which…
3. Be respectful of their time – keep it short
Of course, there will be times when you have to create longer surveys, especially when you're looking to do more complex, multi-dimensional research.
But in most cases, you'd want to keep your surveys short and sweet. Especially if you're looking to obtain customer feedback, for example.
Also, it might be a good idea to let them know in advance how much completing the survey would approximately take so that they know what they're getting into and you're not left with incomplete survey responses when they find out it's taking more time than they're prepared to devote to it.
A little "Please take 5 minutes to complete our survey" can significantly increase your response rates.
4. Make them feel special
In order to increase your survey response rate, you need to make your takers feel special. You want to have them know that you value their opinion and that they're not just a piece of statistics.
People like to hear genuine appreciation for their participation.
To get people to want to complete your survey, express your genuine appreciation for their participation.
5. Get the timing right
The right timing may differ depending on the type of survey and your end goal, of course. For example, if you're looking to get feedback on your products and services, you should send out a survey to your fresh buyers no later than 24 hours after the purchase.
This is because up to that point the customers still remember their shopping experience and can provide reliable answers. So, as soon as you've done something for your customers, schedule a survey to go out.
Also, it's a good practice to generally send out your surveys on workdays, especially at the beginning of the week – Monday or Tuesday might just be ideal.
6. Follow up
Did your respondents forget about the survey you sent? No reliable way to know but a small follow-up can't harm anyway.
Kindly remind them about the survey you sent and send additional details to chase away any potential doubts they might be having about whether they should take the survey or not.
7. Incentivize
If you did all of the above and still aren't satisfied with your survey response rates, maybe you just didn't provide enough value to people to get them to reciprocate by setting some time off to take your survey.
Often people are looking for more material (pun intended) reasons to complete a survey. Which leads us to survey incentives.
What are survey incentives?
Sometimes your respondents will expect some kind of a reward in return for completing a survey. That "reward" is known as an incentive. Survey incentives come in many forms and can be an outstanding way of showing your respondents that you appreciate them taking the time to complete the survey. More importantly, they can significantly increase survey response rates.
Why does this work? Well, the reason is psychologically rooted in empathy.
As a part of his experiments in social science, a US sociologist Phillip Kunz sent out 600 handwritten Christmas cards to people he didn't know, complete strangers.
His hypothesis was that if something does something for you, you'll feel somewhat obliged to return the favor. The result of his study? Kunz received over 200 replies from unknown people, many of which were also handwritten and even 3 or 4 pages long. Again, those were complete strangers.
The same logic can be applied if you're looking to figure out how to get people to take a survey. Just use the same norm of reciprocity – offer some kind of a survey incentive and the takers will be more likely to respond to your survey.
Here are some of the different types of incentives you can use for your surveys.
2 main types of survey incentives to increase your response rates
Monetary survey incentives
Did you know that there are people who have turned survey taking into a source of extra income? Many market research companies and other businesses are offering cash incentives for people who take their surveys.
Even though the higher the cash incentive more thrilled the respondents will be, there's no perfect amount to offer. In most cases, it will depend on the budget of your survey project and your target audience.
Monetary survey incentives can come in two forms – (1) actual cash that's being paid out to respondents and (2) gift cards or vouchers of a certain value that respondents can spend on your products or on some global marketplace such as Amazon.
Non-monetary survey incentives
Most people would take cash over a non-monetary incentive any day of the week. But still, there are ways to make your non-monetary incentives appealing.
For example, if you have a strong brand following, you could offer a limited edition product as an incentive – be it a pen with your brand logo, a special custom-made package, or a product with a personalized message.
Here's an example of a non-monetary incentive:
Another kind of (kinda) non-monetary incentive could be a discount code, an extended trial, or a premium subscription.
The possibilities are limitless, but you need to think it out carefully so as not to attract people who aren't really your target audience but are there just for the free stuff. This is also important to ensure that no bias is being introduced into your research.
Now that you know how to get people to take a survey (whether you decide to offer some kind of a survey incentive or apply some of the other 6 tips given above), it's high time you started sending out beautifully designed surveys.
Just log in to your LeadQuizzes account and create one from scratch or use one of our survey ideas!