For certain types of research, using a non-confidential or anonymous survey can make all the difference in terms of project success.
The importance of survey anonymity goes both ways – it helps researchers obtain valid data and prevent bias from creeping into their survey findings, while it makes respondents more willing to provide honest answers if they are assured that the researcher will not keep more of their data than they are willing to share.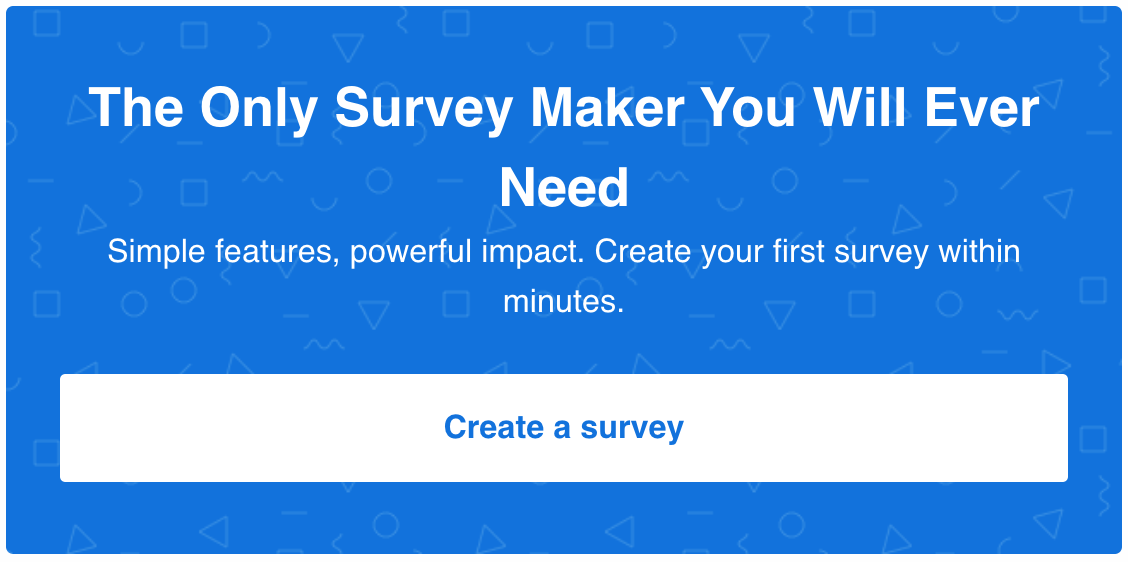 There's one group of people, however, who aren't very fond of anonymous surveys – marketers. While they might find such surveys useful for learning more about some general trends or customer sentiment, they lack one vital thing – the ability to follow up with respondents and generate and nurture leads.
Anonymous data collection means that there are absolutely no identifying values that can help tie the obtained data to the person who provided it. Survey anonymity can be hindered by many factors, from asking questions directly related to respondents' identity to tracking IP addresses or indirectly revealing the identity.
Even though many online survey makers explicitly claim that they do not keep IP or geo-location data, researchers have found a method that enables them to correctly re-identify 99.98% of respondents in anonymized data sets.
Ultimately, it comes down to two main factors – the way you formulate questions and answers and your own integrity as an honest survey maker. A good survey maker can only help but it can hardly assure the anonymity of a survey.
To help you with this, I'll first share a few thinking points to help you make a decision whether you should be using a non-confidential or anonymous survey. After that, I'll share some tips on how to make an anonymous survey (if you decide you need it).
Let's dig in.
When (not) to run an anonymous survey
We get it that sometimes you might not even be sure whether you need to run a non-confidential or an anonymous survey. Here are a few tips to help you make a decision about whether you should keep your respondent's identity private or not.
The first question you need to ask yourself is – do you need to follow up with your respondents?
In case there's a high chance you'll be needing to follow up with your respondents, running an anonymous survey doesn't make much sense. How would you reach out to them if you don't ask for contact information? And obtaining contact information means that you no longer have an anonymous survey.
If you want to provide anonymity to your respondents while still being able to follow up with those respondents that are comfortable with that, you can add an optional contact field that the respondents can skip if they don't want to be contacted by you. (Make sure to point out that the field is optional.)
Also, try not to overwhelm your respondents by asking for more information than you really need to obtain. In most cases, one point of contact is enough. So, there's no need to ask for an email address, phone number, and Skype ID at the same time – this would only put off your respondents.
Of course, if you have already obtained someone's contact info via another channel, there's no need to ask for it again, it would only seem unprofessional and amateurish. If you integrate your LeadQuizzes survey with one of the email marketing tools (such as MailChimp, Drip, ActiveCampaign, etc.), you can easily gather all the information about each and every contact in one place.
Another important factor that may impact your decision about whether to use an anonymous survey or not is your relationship with your target audience. The better your relationship, the more safely you can opt for using a non-confidential (open) survey, as people will be more eager to provide you with feedback if you already have a good history.
How to make an anonymous survey
1. Don't use custom variables or other identifiable custom data
In order to ensure the anonymity of your surveys, you need to steer away from asking for data that's inherently personal and could help identify the respondent. Such data includes the respondent's full name, email address, phone number, home address, and so on.
2. Don't ask questions that indirectly reveal the respondent's identity
To avoid indirectly revealing your respondents' identity, you need to review your survey questions both at an individual and holistic level. While it's obvious that questions such as "What's your phone number?" directly make your survey non-confidential, some questions may do so indirectly.
For instance, if you want to run an anonymous survey, but ask a respondent what their job title and company are, it would probably not be so difficult to determine their exact identity after some minor research.
3. Keep responding simple
You can do so by offering multiple-choice answer options instead of open answers where they would be required to enter tons of text (and maybe even unintentionally break the survey anonymity on their own), allowing the respondents to skip the questions they don't feel comfortable answering, or by making your surveys interactive and visually appealing.
Also, you need to make sure to reach out to respondents where they are most likely to respond, whether it is via email, your blog/website, social media, and so on.
Finally, you can use skip logic (or logic branching) to send respondents to the survey step of your choice based on the answers they've previously provided. This way, you can avoid overwhelming them with questions that are not relevant to them.
4. Let your respondents know that the survey is anonymous
If you've opted for running an anonymous survey, why not brag about it?
Make sure to let your respondents know right away that the survey will be anonymous. As 75% of people assert that they are more likely to answer the survey if they are assured of its anonymity, this could significantly increase your response rate. Plus, you're more likely to receive honest responses.
The best place to let your respondents know that the survey will be anonymous is the survey introduction. This is the cover page of your survey and the first thing your respondents see when they receive the survey.
A short message like the one below will suffice:
"Thank you for answering our survey. Your feedback is highly appreciated and we'll make sure all of your answers are kept anonymous."
5. Maintain data security and stay GDPR compliant
Even if you've done your best not to misuse the obtained data yourself, you need to make sure that nobody else does it either. That being said, you need to ensure that your survey data is kept securely in accordance with ISO27001 and other standards, while at the same time complying with the GDPR requirements.
Conclusion
Long story short – if you need to follow up with your respondents in any way or for any reason, you should use an open (non-confidential) survey. In case, you just need a one-off answer that will help you improve your product or service and not make further advancements in relation to any of your respondents – you can go either way.
But keep in mind that people might be more likely to provide complete and honest answers when filling out an anonymous survey. So if you have no intention whatsoever to store or use any kind of contact information or other identifiable data, simply don't ask for it.
If you're ready to make your own (non-)anonymous survey right now, feel free to browse our selection of free survey templates.