For as long as I can remember, Freddy the Chimp has been high-fiving marketers, making sure our emails reach the right person at the right time.
Over the years, however, marketers' needs have evolved and we started using Mailchimp for more than sending and tracking emails – among other stuff, Mailchimp surveys have become a thing!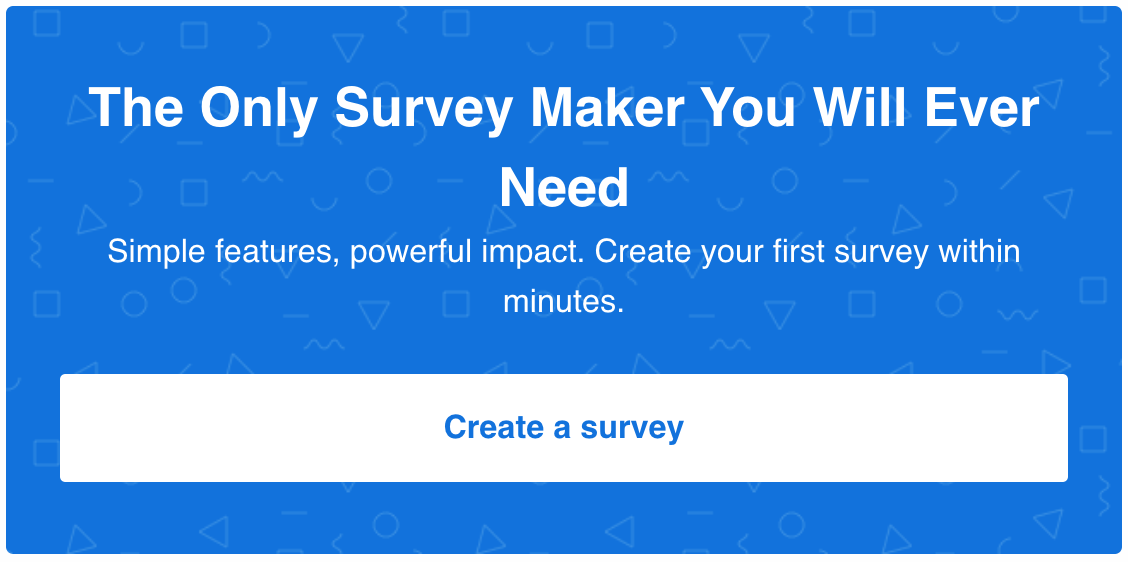 Marketers and researchers use online surveys to collect valuable data (including lead information) and to conduct research that allows them to learn more about their target audience or about the topic they are studying.
In this post, I'm going to share everything you need to know about creating and sending a Mailchimp survey.
Let's dig in.
Mailchimp – Email marketer's little helper
If you were in any way involved in email marketing, chances are high that the first tool you started using was Mailchimp. It's basically a synonym for email marketing software. Even though it has numerous competitors, Mailchimp's innovative approach and unique design have been setting a standard in the industry for years now.
Even though Mailchimp hails itself as the tool that caters to small businesses, with a few tweaks and integrations, it can easily cover the needs of larger teams and most diverse email lists. In fact, combine it with LeadQuizzes and you've got yourself a powerful combo for surveying your target audience in a fun and engaging way.
Why you should use LeadQuizzes for your next MailChimp survey
With so many different choices out there, it gets difficult to decide which one is the right one for your current needs. Here are some of the main reasons why you should choose LeadQuizzes for your MailChimp survey email.
Consistent branding and modern design
With its advanced design features, LeadQuizzes allows you to customize the look and feel of your surveys to a high extent. You can adjust pretty much everything – from text (font family and color), over color (of background, button, border, button text) to background images and different kinds of fields and menus.
With most plans, you can easily remove the LeadQuizzes branding and replace it with your own logo to make sure it's consistent with the rest of your brand assets.
No need to involve your IT department
Creating a Mailchimp survey with LeadQuizzes is a breeze. You don't need any complex coding or developer skills – simply copy and paste a survey embed code into Mailchimp.
Generate actionable reports
While Mailchimp gives you great options for tracking open and click rates for your campaign emails, LeadQuizzes allows you to gain insight into your Mailchimp survey analytics. As can be seen in the screenshot below, you can see various survey data for a specified date range.
Namely, it shows (1) views (how many people have seen your survey), (2) contacts (how many people have taken your survey), and (3) completion rate (percentage of people who started taking your survey and stuck with it till the end).
If you switch to the responses tab, you'll be able to see survey data for each individual question (as shown in the example below).
In addition to the number of views and answers for each individual question, you can also check the breakdown per each answer option (percentage and number of responses), as well as each individual taker's response.
Ready-made templates
Can't be bothered to create surveys of your own, but still looking to run a Mailchimp survey? No worries, LeadQuizzes offers free survey templates to all of our active users. Just log in to your account (or sign up for a free trial) and select a template you want to use (you can easily customize it to fit your needs).
Once you've done so, simply copy its embed code and paste it into your emails to send out surveys via Mailchimp.
How to use LeadQuizzes with Mailchimp surveys
Improve your service
The quality of your customer service can potentially make or break your business. That being said, it's essential to make sure your customers get help when they need it in order to keep a decent customer retention rate.
One of the most effective ways to do so is to obtain immediate feedback through a customer service Mailchimp survey. Learn how satisfied with your services people actually are and use that feedback to further improve your current products or services.
Here's a customer feedback survey template you can use right away:
Remember: Adding LeadQuizzes to your MailChimp survey is extremely easy. Just create your survey (or use the template above) and you'll find a custom embed code under the Share tab of your content piece within the LeadQuizzes dashboard. Simply copy and paste it into your MailChimp email and you're good to go!
Level up your lead generation and data collection game
Ok, if you're running a Mailchimp survey, it's obvious that you already have the lead's email address. How else would you send out the surveys, right? But you can still use surveys to obtain other relevant demographic, psychographic, or behavioral information about your leads.
Keep in mind that LeadQuizzes surveys can serve as great lead magnets. So, if you're just starting out creating your email list, this can be a great way to fuel Mailchimp with new email contacts for your campaigns.
Segment your leads to ensure they receive the right email
Would you send an email campaign promoting new AirPods to a Samsung phone user? Probably not. Even though this is the simplest of examples, you get the gist. Sending out surveys to your target audience prior to starting an email campaign can help you learn more about your prospects and segment them based on their preferences.
This way, you can ensure that your campaigns target them with offers and pitches that are highly relevant to them, therefore increasing your chances of making a conversion.
What do I need to get started with a Mailchimp survey?
You need three things. A Mailchimp account, which you can create here. A LeadQuizzes account, which you can try out for free right now. And finally, a great idea for your survey. That's it, you're ready to start sending out your Mailchimp surveys.