What's the best way to keep your existing customers and acquire new ones? Even though you'll find a number of more or less accurate answers to this question, it's quite simple, actually – you need to find out what they really think about your product.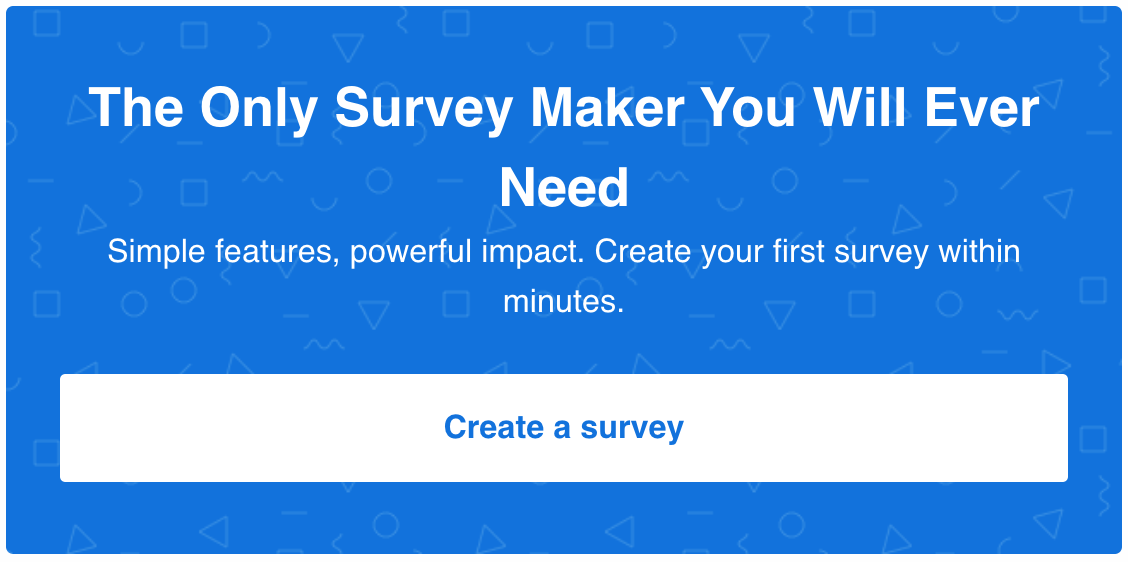 Customer satisfaction is the cornerstone of any long-term business success. After all, it's what brings the money to the bank. Getting the right level of feedback from your current customers allows you to make more informed decisions about your product and business and leverage it to improve the overall customer satisfaction and secure more sales.
But what's the most effective way to get feedback from your customers? To me, there's no dilemma – with a product feedback survey, you simply can't go wrong. At least not if you follow the tips given in this article or use our ready-made product feedback survey template I'm going to share later on.
P.S. It's just one of the free survey templates available to our users.
But before that, let's just briefly examine some of the benefits of using product feedback surveys.
Why Your Business Needs a Product Feedback Survey
If you are looking to introduce a new product or feature, your customers' opinion about your current products can be vital. By getting feedback on their attitude towards your product, and whether they plan to continue using it or recommend to their friends, you can learn more about their needs and challenges and shape your product so as to allow them to get the most value out of it.
Here are some of the main benefits of using a product feedback survey at your company.
1. Eliminate the guesswork from your decision making
Asking all the right survey questions will allow you to learn what your customers are looking for in your (or your competitors') product. Keep in mind that your customers are constantly evolving and changing their expectations, so you need to make sure your product keeps up with them.
2. Plan the next steps of product development
If you want to sell a successful product nowadays, it sure requires a lot of meticulous planning. Before each next update, new feature, or new product, you should carefully plan and prepare everything so as to avoid any unnecessary losses in terms of time, money, and resources.
What better way to plan the next steps of your product development than to listen to the feedback from those who already use and know your product – your customers? A well thought-out product feedback survey can make your planning much more effective and purposeful.
3. Improve customer satisfaction
You've done a great job at marketing your product, made a lot of sales, and now don't need to deal with those customers ever again, right? Not exactly.
Keeping in touch with your customers even after they've made the purchase and ensuring they're satisfied with the product opens additional possibilities for upselling, selling a new product, or getting recommended via word-of-mouth.
4. Track product development
Gathering feedback from your customers during different phases of product development enables you to keep track of progress and make timely changes accordingly.
Top Things to Survey
Your current product(s)
One of the essential uses of a product feedback survey is to learn what your existing customers think about the product that's already out on the market. It's an easy way to find out what they like and what they don't like, what updates or new features they could use, and how your product could serve their needs even better.
Specific features or aspects of your product
Do your customers feel your product lacks a certain feature or aspect? Is there anything you could to update it for the better? Conducting a product feedback survey can also help you find out whether there are some features or characteristics they don't use at all (which you could remove) or if there are some features they are really satisfied with or would like to see.
Manufacturing quality and product usability
Product feedback surveys can also be sent out sometime after the purchase to check whether your customers are satisfied with the quality and usability of your product. This will show that you care about your customers even after the sale but it can also be a great way of obtaining testimonials from satisfied customers.
A new product (idea)
Whether you're planning to launch a new product, working on pre-launch marketing, or have just made your product available on the market, a product feedback survey is a great way to get instant feedback on your work and act upon it.
Creating surveys with image answers enables you to ask people for feedback on different design variations, molds, logos, colors, shapes, and much more.
Test a new market before attempting a breakthrough
You've just come up with a completely new product but you're not sure whether there is an adequate target audience for it? Do a product feedback survey. Looking to expand your market into new online marketplaces but aren't sure whether there is enough demand? Do a product feedback survey.
Pricing
Deciding on the right pricing can be vital for your business success. Still, it often takes a lot of trial and error until you get it right. Or you can eliminate the guesswork by simply asking your customers about how much they would be willing to pay for a great product that meets their needs.
Pricing your product too high can lead to fewer customers. Pricing it too low and you could be losing out on potential additional revenue. So, a product feedback survey could be a perfect way to get the price just right.
We did the same thing for LeadQuizzes recently. Back at the time, we had just one pricing plan starting at $67/month. As we were looking for different ways to increase the number of users and improve their overall customer experience, we started considering a change in our pricing plan.
Still, we had no intention of being left in the dark, not knowing which direction to take. So, we created a product feedback survey to determine the perfect pricing of our software. Here it is:
In the survey, we asked our customers to describe their business, industry, and revenue and asked a series of questions about their user experience with our app and features. Finally, we asked direct questions about the current pricing and their preferred pricing, such as this one:
The data we gathered helped us come up with a new pricing plan, where we offer three different plans so that each and every one of our potential users can find something for their specific needs.
Product Feedback Survey Template
Above, I've provided you with top reasons why your business needs to be using product feedback surveys (and how it can benefit from those), as well as some of the main things you can survey when asking your customers for feedback.
Here, you'll find a FREE example of a product feedback survey template* you can use right now.
*To access the template, just create an account (or login), and then select a template from our builder. It's available to users on a free trial too!
Just click on the image below and sign up for LeadQuizzes FREE trial.